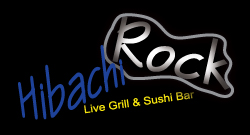 HOURS
MONDAY - 11AM to 10PM
TUESDAY - 11AM to 10PM
WEDNESDAY - 11AM to 10PM
THURSDAY - 11AM to 10PM
FRIDAY - 11AM to 10PM
SATURDAY - 11AM to 10PM
SUNDAY - 11AM to 10PM

---
Order Online

---
FEATURED ITEM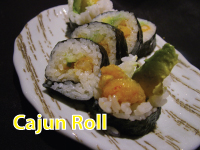 ---
WATCH SPORTS, EAT SUSHI
!!Free WI-FI Available!!
All specials offered including discounted vouchers & coupons will be accepted for Dine-In only!
Limit 1 per party per visit!!
Join our email list & get 15% Off!





SORRY, CHECKS NOT ACCEPTED!
ALLEN: (972) 396-7600

&nbsp
&nbsp
Job Opportunities
Apply in person or Contact: Jet @ (214) 564-4004
or please send resumes to the individual location's email address!


---
Experienced Servers (minimum 6 months to 1 Year Experience) - $2.13/hr plus tips (Est. $8.50/hr to $20/hr)

Must be 18 Years of Age & TABC Certified to handle alcoholic drinks
Clean Appearance
Articulate & Understands good customer service
Punctual & commands a good work ethic
Fast & Quick
Posesses great attention to detail
Team player, energetic, & ready to have fun at work
Able to multi-task & handle stress during rush times
Good Organizational and time management Skills
LOCATIONS: Allen - Bethany Dr.
AVAILABILITY NEEDS:AM,PM, & Late Night Shifts

---
Host/Hostess - Starting at $7.25 plus tips (Est. $9/hr to $12/hr)
Able to work under pressure & understands customer service
Clean Appearance & Great People Skills
Great Smile & Happy to Greet Customers
Understands Current Specials & Knows How to Actively Promote them
Fast & Quick
Great Organizational Skills & Skilled at Assessing Table & Chef Times
Understands Entire Menu
Handle & Manage Takeout Orders
Answer Phone
Manage & Take Reservations
Opening/Closing Duties
Some Bussing Skills
Team Player & Understands the Coordination among Hibachi Chef's & Servers
LOCATIONS: Allen - Bethany Dr.
AVAILABILITY NEEDS:Friday & Saturday PM Shifts

---
Experienced Hibachi Chef (1 to 3 Years of Solid Exp.) - Salary + Tips

Must be physically fit, possess good knife skills, have the right entertaining personality, attitude, & determination!
Opening / Closing Duties
Trim, Prepare, & rotate Meats & Vegetables
Possesses a strong understanding of the food service & hospitality business
Understands customer service
Is safety-aware
Team player
Daily & Weekly Cleaning Duties
Assist in preparation & rotation of sauces
Assist in training new Hibachi Chef Trainees
LOCATIONS: Allen - Bethany Dr.
AVAILABILITY NEEDS:Full Time & Part Time

---
Sushi Back / Trainee - $7.25/hr plus tips (Est. $8.00/hr to $10.00/hr)
Fry Station Skills
Good Knife Skills
Assist Sushi Chefs
Possess strong cleanliness
Quick & speedy service
Help manage smooth order flow
Great Step leading to become a sushi chef
LOCATIONS: Allen - Bethany Dr.
AVAILABILITY NEEDS: PM Shifts

---
Sushi Chef (1 to 3 Years Experience) - Salary + tips

Must have experience with fish & sauces, preparation of necessary ingredients, & etc.
Sushi Rolls
Nigiri Sushi
Hand Rolls
Sushi Rice
Sashimi
Demonstrated Fish Knowledge, proper storage, & rotation
Station Setup/Breakdown
Perform Daily & Weekly Cleaning Duties
Posseses a strong understanding of the food service & hospitality business
Understands customer service
Is safety-aware
Possesses a positive attitude, is creative, & a Team player
LOCATIONS: Allen - Bethany Dr.
AVAILABILITY NEEDS:Full Time & Part Time

---
&nbsp