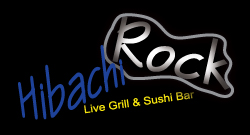 HOURS
MONDAY - 11AM to 10PM
TUESDAY - 11AM to 10PM
WEDNESDAY - 11AM to 10PM
THURSDAY - 11AM to 10PM
FRIDAY - 11AM to 10PM
SATURDAY - 11AM to 10PM
SUNDAY - 11AM to 10PM

---
Order Online

---
FEATURED ITEM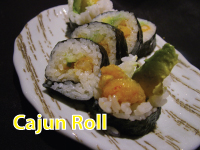 ---
WATCH SPORTS, EAT SUSHI
!!Free WI-FI Available!!
All specials offered including discounted vouchers & coupons will be accepted for Dine-In only!
Limit 1 per party per visit!!
Join our email list & get 15% Off!





SORRY, CHECKS NOT ACCEPTED!
ALLEN: (972) 396-7600

&nbsp
&nbsp
SPECIALS:
DRAFT DAY - MONDAYS
99 Cent Dom. Drafts or $5 Dom. Pitchers, 4pm to 10pm

50% OFF APPS - WEDNESDAYS
50% Off select Appetizers, 4 to 10pm

MMM NIGHT - THURSDAYS
$3 Margaritas, Martinis, & Mojitos, 4pm to 10pm

HAPPY HOUR - MONDAY - FRIDAY
Various Food & Drink Specials, 4pm to 7pm

SUSHI DAYS - TUESDAYS, THURSDAYS, SUNDAYS
$2 Off All Sushi Items, 4pm to 10pm

Share our specials with your Facebook friends! Share


---
ONLINE ORDERING & DELIVERY IS HERE!!
(Free Delivery w/ $25 Minimum for Allen.) Click Here to place your order!

Now Hiring!!:
Print, fill out our application, & bring in.
Currently seeking:
Servers (Full Time/Part Time)
Hibachi Chef (Full Time & Part Time Opportunities)
Looking for the perfect gift?
How about the perfect gift for all occasions . . . a Hibachi Rock Gift Certificate! Stop in and purchase one today!


&nbsp